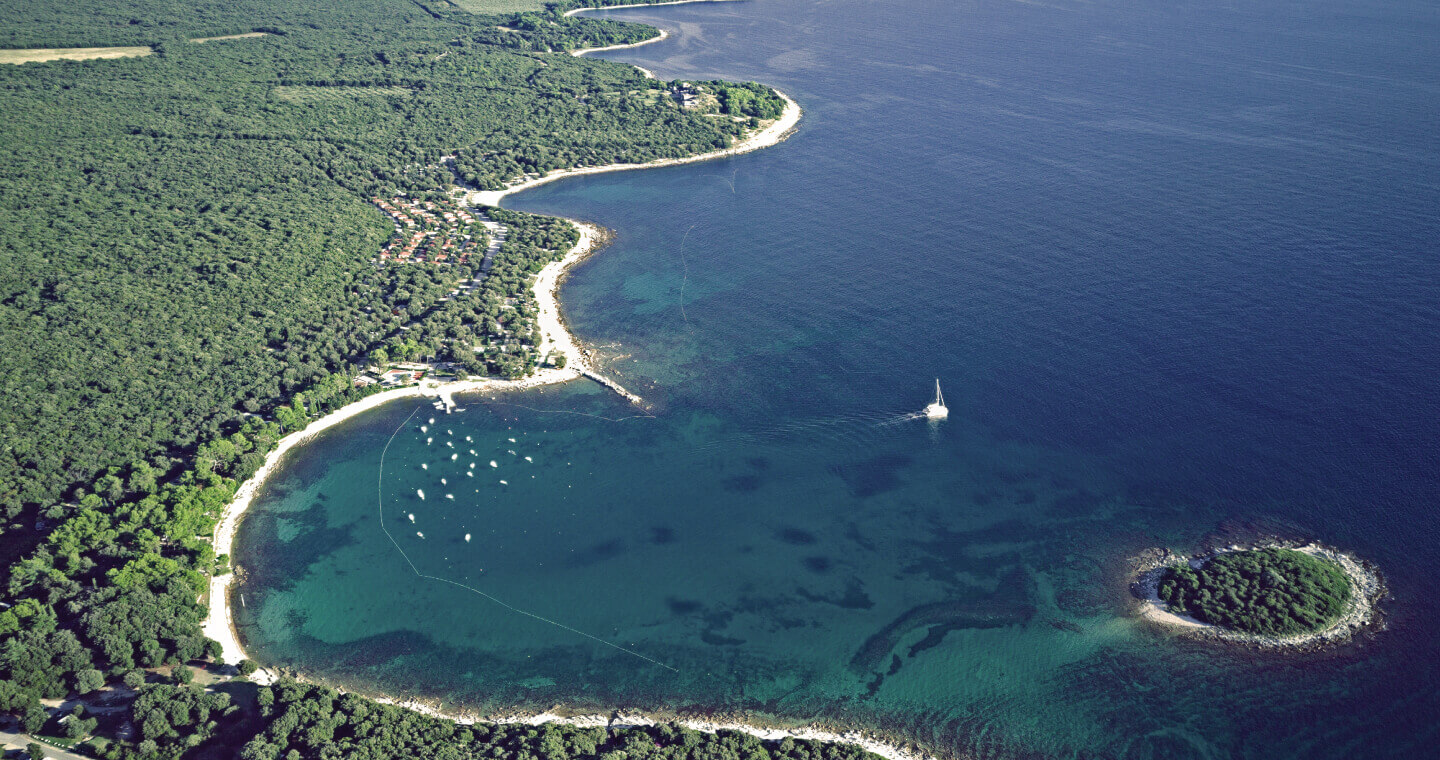 Visiting close-by destinations and staying happy

Located in Istria (Croatia), Bale-Valle has always been a secluded place, a gem well worth keeping in mind for a safe and pleasant holiday at a time like this.
This year, I'll set off to discover closer destinations, which I've long been planning to visit and which I've had on my bucket list for a while now.
Now, I can actually do it with all the peace of mind.

Solutions that play by the rules.
Mon Perin lodgings stretch to the Countryside, passing through the Coast and the Old Town. Three areas to choose from for my self-catering holiday property in full respect of safe distance practices.
Spending a holiday in one of Mon Perin's independent villas with private pool, which are real jewels of design with lots of open space, means enjoying a healthy break in close contact with nature.

A walk in the countryside or a bike ride through the surrounding vineyards and olive groves will help me recharge my batteries.
Many centuries-old plants and a really wide variety of wonderful animal species to discover. Besides, the oil produced in this region is a joy for taste buds and the elixir of the Mediterranean diet.
If I decide to travel along the 9 km-long Coast, there's nothing like a 40,000 square-meter stretch of the Mon Perin Campsite.
Here too, safe distancing is observed and campers can sleep peacefully.
The produce of the earth from the Fresh Market garden continue to be available for free personal harvesting or delivery.
Access to the beach is organised by following the latest guidance and finding your own private spot at a safe distance from others will be an easy task. As a matter of fact, this year Mon Perin has made known that the number of pitches had been reduced to comply with the imposed social distancing requirements.
Hence, I can camp safely and fully enjoy the smell of the sea.
Giacomo Casanova fell in love with its sunsets and considered them among the most beautiful in the world.

In the Old Town of Bale-Valle a real holiday feel can be sensed in the air too. It features Apartments with their own private entrances and Holiday Homes with their own gardens or terraces. Moreover, The La Grisa Hotel provides direct access to the rooms without having to pass through any common areas.
Customary hospitality, also at the doorstep.
Hospitality is a value perceived immediately. Yes, even at a distance of two metres.
The inhabitants of Bale-Valle and those working in the Mon Perin campsite or at the reception facilities know how to make their guests feel at home. And it would be a pity to miss out on the local delicacies, from fish and meat, to wine and cheese.
That's why everyone got organised to offer the convenience of having early crops grown in Istria delivered direct to your doorstep.
Istria is famous for its vineyards and produces premium wines such as Malvasia and Teran.
Visits to the Matošević, San Tommaso and Kozlović wineries are still taking place but with wine tasting in the vineyard facing the tasting room or on the outside terrace with due regard to safe distance measures.
Everything you've read so far just confirms that a Mon Perin vacation remains a Mon Perin vacation.