Paleo Water Park
Embark on a prehistoric adventure and make a splash!

The water park that takes you back in time
Dive into excitement and make a splash at Paleo Water Park.
Enjoy the water slide, relax in crystal-clear pools, and marvel at dinosaur replicas.
It's a unique experience filled with fun and wonder for all ages.
The Park will welcome you starting from 13th May 2023 – 23th September 2023.
Important! Paleo Water Park is open for daily visitors only from Monday – Friday.

Paleo Water Park - main features
3 swimming pools and 1 jacuzzi
Massages
Pool bar & Pool Restaurant
Enclosed kids' playground
Water slide with children's pool
Animation program
Walking area - the evolution of life on earth
Locker room
Life-sized dinosaur replicas
Souvenir Shop
Sunbathing Area
Recreational area for multifunctional sports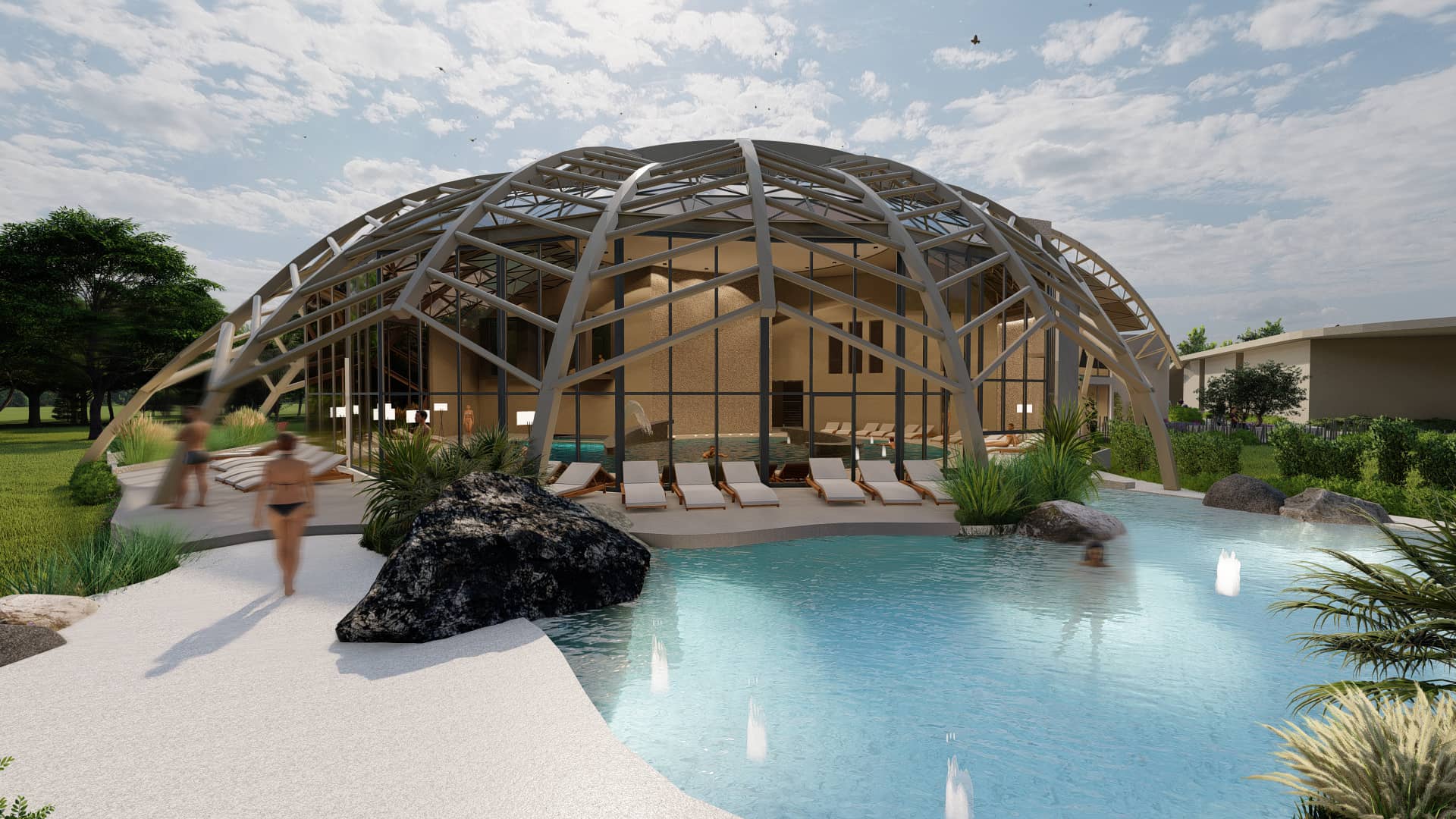 Wellness & Spa from spring 2024
The new Saltwater Oasis Wellness & Spa centre with unique design is a place where you can relax and revitalise your body and soul in a very special atmosphere. Our pools offer a magnificent view of the surrounding nature, while enjoying your unforgettable wellness experience.