8 min by car from the town of Bale – Valle and 20 min from the town Rovinj
140.000m2 of land, surrounded by nature
Camping Villas with private area starting from 300m2
Wonderful Camping Pitches with electricity, water and drain connection
Charming Luxury Villas with swimming pool and garden
THREE LOCATIONS. A UNIQUE EXPERIENCE
Camping, Holiday Home or Exclusive Villa?
Choose how to enjoy your stay in Bale-Valle
THREE LOCATIONS FOR A UNIQUE EXPERIENCE
Mon Perin is Coast, Countryside and Town
Enjoy the sea view, surrounded by the countryside, and discover the hidden corners of the Bale-Valle town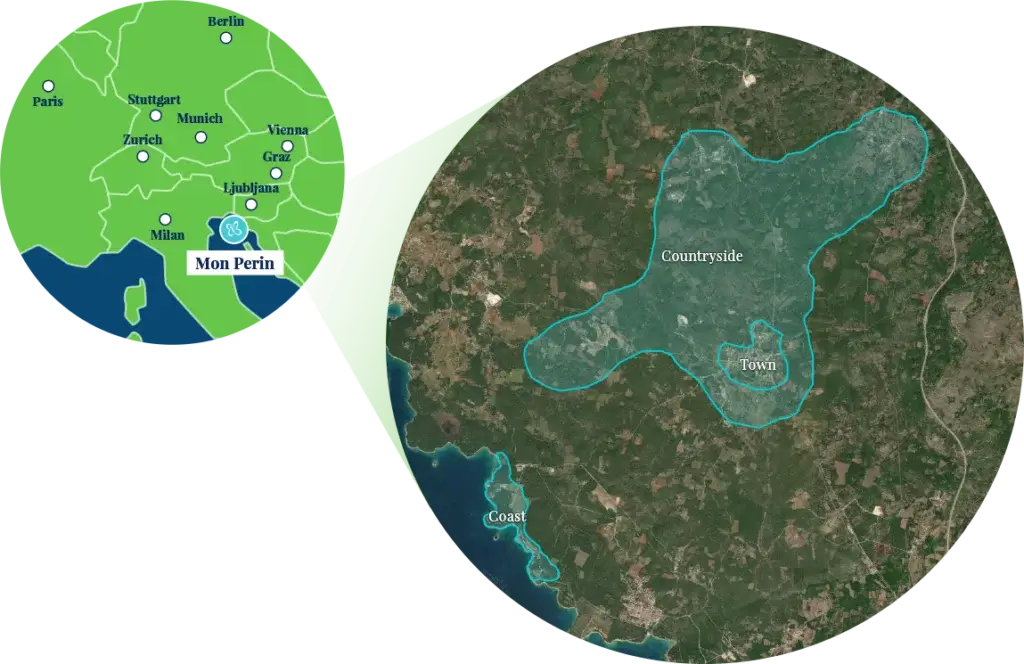 ACCOMMODATIONS
The perfect accommodation is out there
Where would you like to wake up when you are on holiday? Choose whether to start your day starting at the endless sea, amidst the colours of the countryside or surrounded by centuries of history.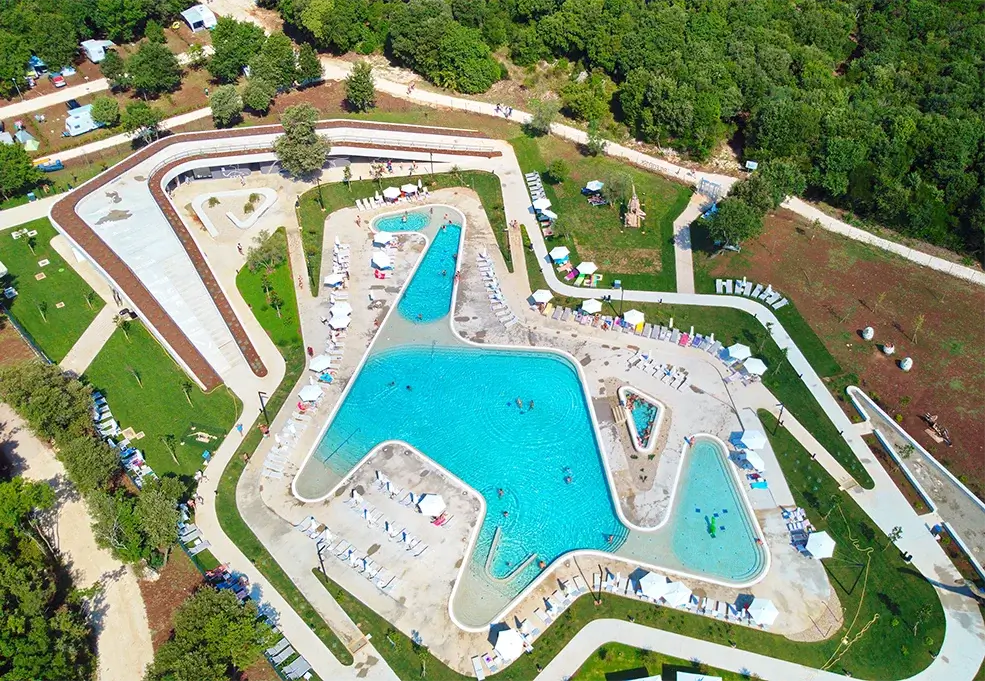 Paleo Park
A stroll in time, between education, entertainment and wellness. Paleo Park is a place for everyone, from families to couples to group of friends.
EXPLORE PALEO PARK
THE INGREDIENTS OF THE PERFECT HOLIDAY
We jump through hoops for you, on the entire Bale-Valle territory