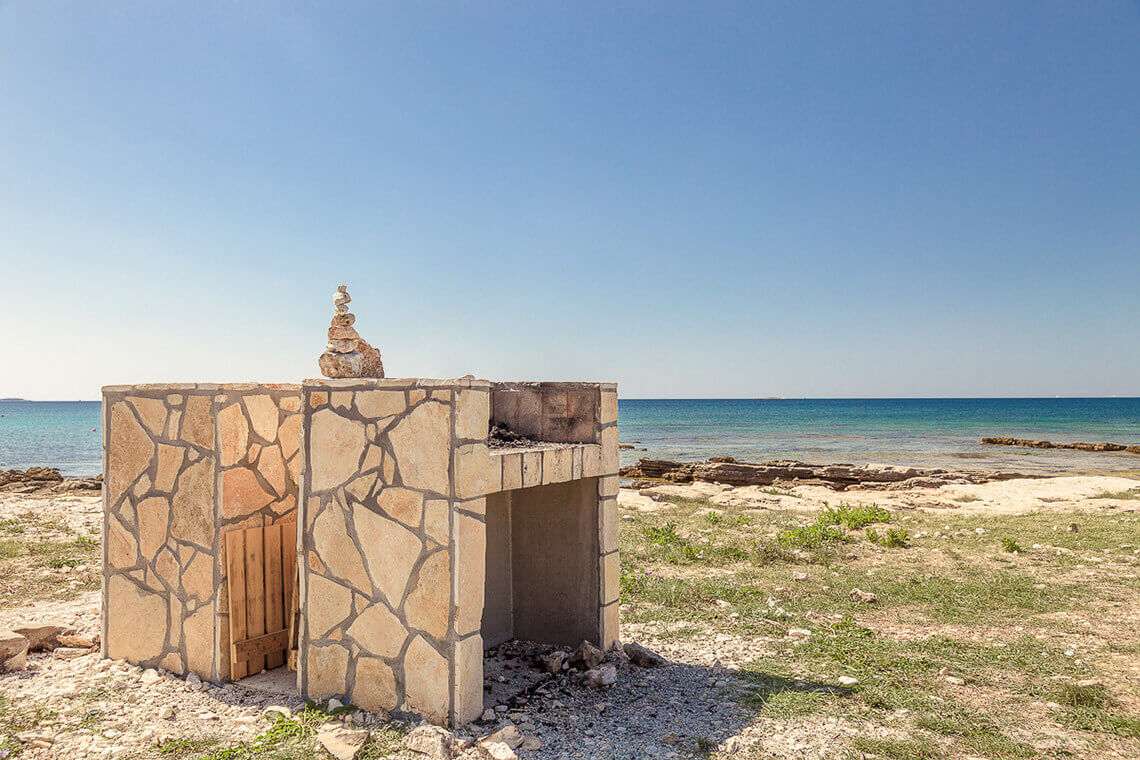 Mon Perin is a foodie.
If you're looking for a place to eat, you'll find restaurants on the coast with a view of the Adriatic Sea, where you can taste the top fresh fish and meat specialities, from starters to first courses, and enjoy fried and grilled dishes while overlooking the sea.
There are three restaurants:
San Pol in the San Polo area is a rustic, informal restaurant, just a few metres from the sea. It takes its name from the ancient name of San Polo, the area in which the restaurant is located, characterised by the presence of the ruins of an ancient Romanesque church. At the San Pol Restaurant, diners can taste traditional dishes of Bale-Valle and Istria, as well as Italian and international dishes.
Meat lovers know it only too well that a summer barbecue with a glass of red wine brings with it the pleasure that instantly puts you in a good mood.
Mol Picio, in the Colona area is the leading restaurant in the Mon Perin Campsite. Inspired by the restaurants of the large Michelin star-winning hotels, Mol Picio is a place where you can taste first class extra-fresh fish, rich fish soups and exquisite risottos, all accompanied by the vegetables grown in the Fresh Market and by excellent Istrian wine. If you are sticking with meat, Mon Picio serves some of the best Florentine steaks. But don't think that Mol Picio is a formal restaurant! Despite its modern furniture and large crystal terrace right beside the sea, it is the ideal space for every occasion, from a family breakfast to a romantic dinner for two.
The excellent cuisine goes hand in hand with an impeccable service provided by a staff of expert, friendly professionals.
Porto Bus, in the Colona area, is the newest of the three restaurants in the Mon Perin Campsite. Surrounded by holm oaks and ash trees, tall trees typical of the Mediterranean scrub, it has a modern design that is well-integrated with the surrounding environment.
Porto Bus is one of those places that works for families thanks to the adjacent play park for kids, as well as for couples, friends, and those who are on a vegetarian or gluten-free diet.
Appetite comes with eating in Mon Perin. Have a Look!