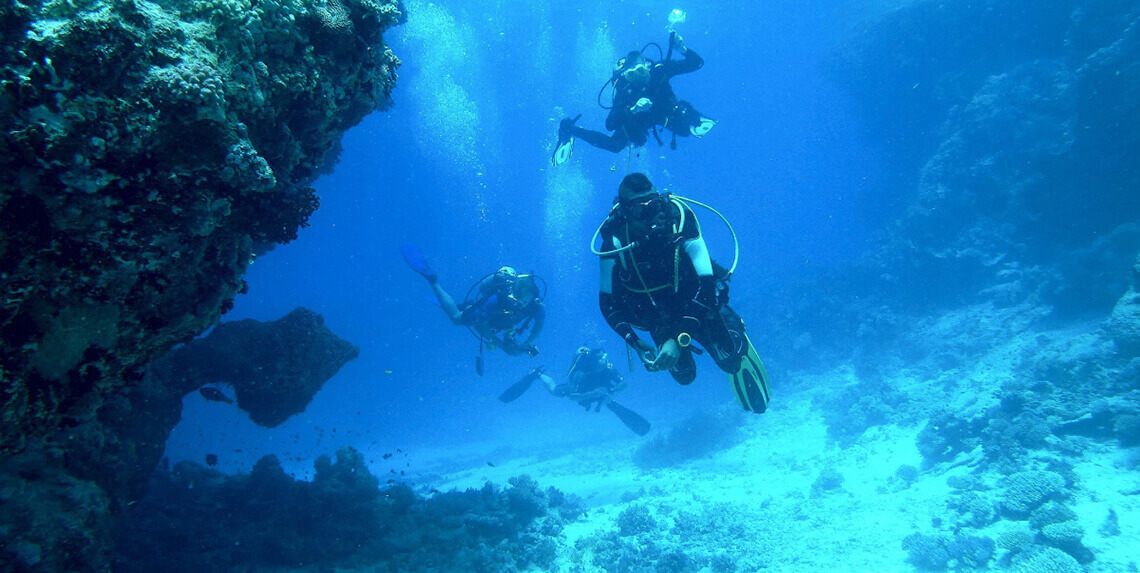 Advanced or beginner? It is made for everyone!
Both beginners and experts can dive into the spectacular waters to discover the silent wonders of the sea. At Mon Perin we organize diving courses for all levels allowing you to go out to enjoy the wonders of the hidden coves of Rovinj, the Brijuni National Park, and swim around the wrecks of famous ships, such as the Austrian vessel Baron Gautsch, which sank near the Mon Perin Campsite more than 100 year ago.
In a short space of time, our Underwater Diving centre has become a point of reference, for both aspiring and experienced underwater divers.
Thanks to the diversity and quality of the diving services offered in Mon Perin, The Old Diver centre is able to meet the various needs of its customers, adopting an individual approach based on their skill level. The diving centre offers a full range of sub courses, including those for assistants and instructors. The courses are taught in various languages and in accordance with the SSI training standards.
Discovering the Baron Gautsch.
More experienced, fearless deep sea divers have been familiar with the lower Adriatic Sea for a long time due to the many wrecks of military or merchant ships that sank there, mostly during the First and Second World Wars. The most famous is undoubtedly the Austrian passenger ship, the Baron Gautsch, built in 1908, which sank in 1914 because of a mine and lies at a depth of 39 metres. It was carrying the family members of the Austrian officials on the route that led from the Bay of Kotor to Mali Lošinj and Trieste.
In a bid to shorten the sailing time, the ship attempted to cross a minefield at 9 nautical miles from Rovinj, a route crossed immediately beforehand by a merchant ship. Unfortunately, the ship Baron Gautsch bumped into a mine with the central part of its left side and sank in a matter of minutes.
To commemorate the anniversary of the sinking, on 13 August every year, a dive is organised and wreaths are laid on the water in honour of the victims of the largest maritime tragedy to take place in the Adriatic during the First World War.