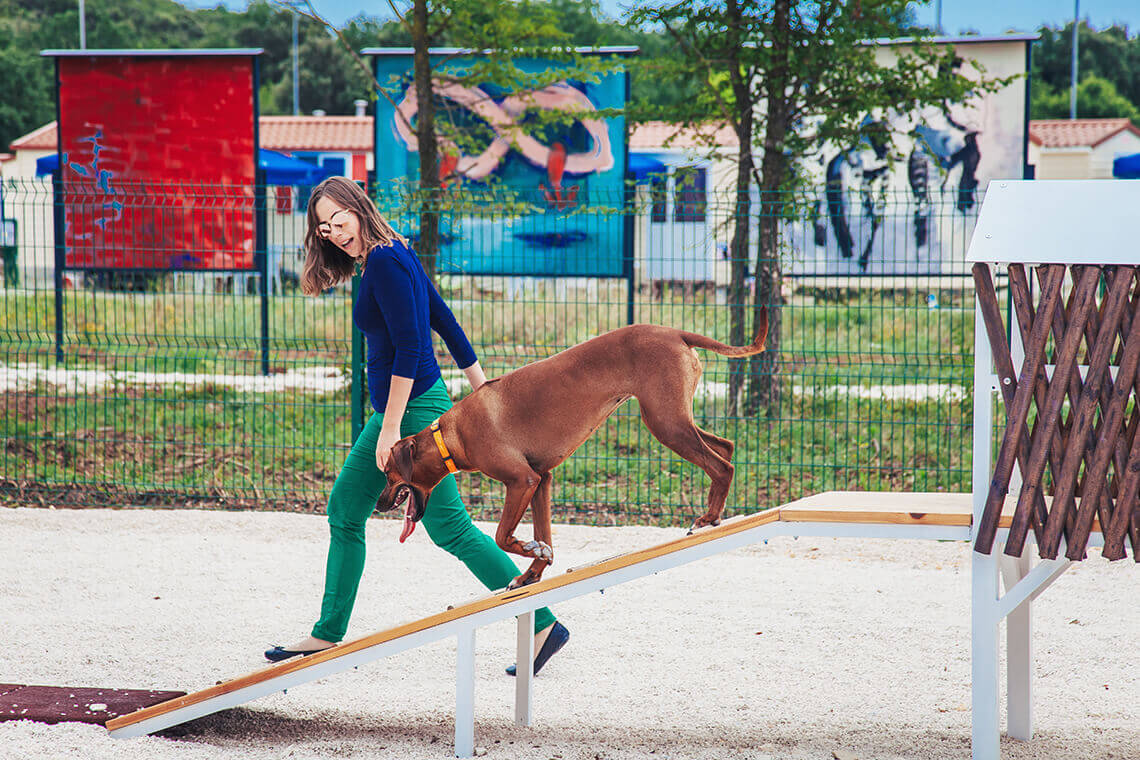 Off-The-Leash Fun.
A truly pet friendly campsite, a place for animals and for those who love them. In fact "Dog Agility" areas, public spaces dedicated to dogs, are becoming increasingly popular.
These spaces are fully equipped areas where your dog can be left off the leash, free to run around, but always under your responsibility and with respect for the other users. Thanks to the dog agility equipment provided, your four-legged friends can have fun exercising with total confidence.
A UK idea.
Dog Agility is a sporting activity that began in the UK and is now popular throughout Europe and the United States. But what is it exactly? It's an obstacle course, inspired by show-jumping, that the dog must complete in the shortest time possible.
The owner follows the dog outside the obstacles and shows the dog how to tackle the various difficulties. The goal is to showcase the dog's agility and the interaction between the owner and their pet.
A park for our four-legged friends at Mon Perin.
The Dog Agility Park of Mon Perin is located in the San Polo area, immediately behind the Reception. The area is fenced in and fitted with a gate that is always kept closed.
To facilitate the physical agility of the dogs, these areas can be equipped with a series of fixed structures designed to maintain the agility and physical and mental wellbeing of your "Fido". The course offered is not only at a competition level, but suited also for pure fun and enjoyment.
If you're looking for a holiday that both you and your dog will enjoy, you can rest assured that Mon Perin has taken care of both of you. However, the Dog Agility Park is not the only experience on offer in Bale Valle.