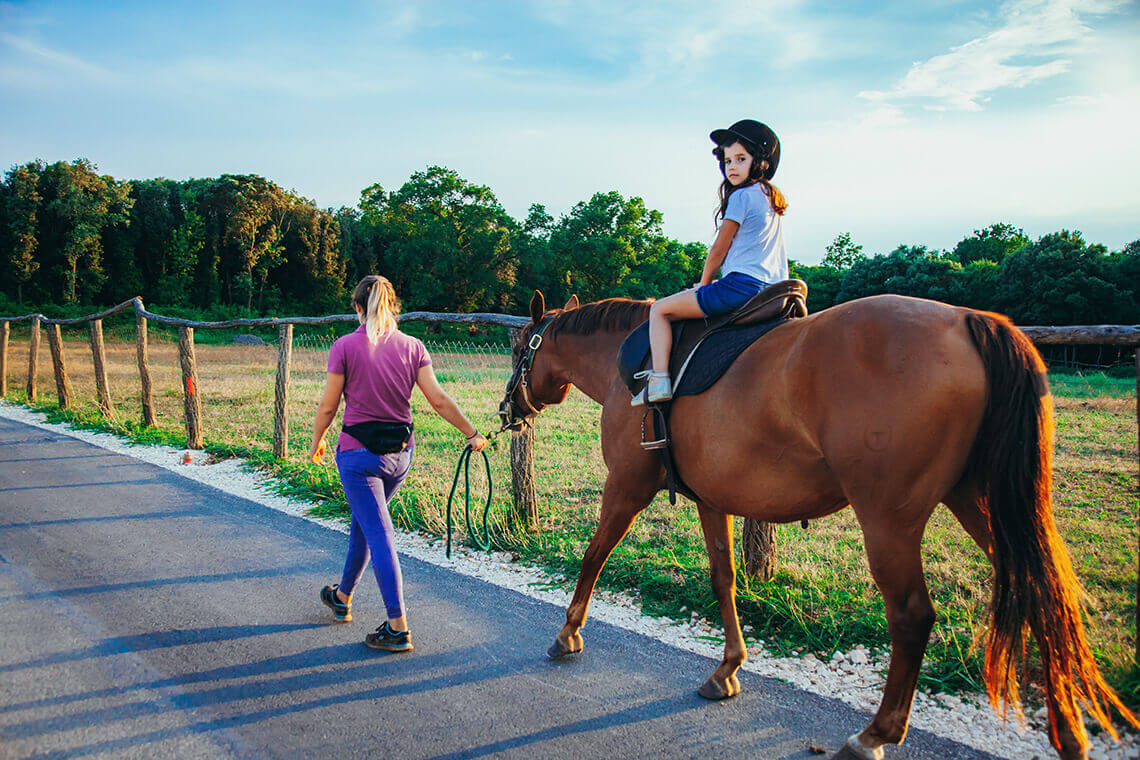 Galloping in the silent beauty.
Among the many adventures visitors may experience during their stay in the district of Bale-Valle a horseback ride among the old farms and country estates (link esperienze campagna)is the ideal activity to become fully immersed in this particular district of Istria.
The adventure begins at the stables, where an expert guide will be ready to help choose a suitable horse (docile for beginners or perhaps a little more spirited for those with greater experience) and will accompany during excursions through the enchanting settings of the hinterland.
Trotting or perhaps even galloping through an uncontaminated natural environment, it will be possible to visit the 'stanzie', local ancient farms and the heart of agricultural production in ages past that have now been revived thanks to a sensitive form of restoration. Today, the old farmhouses have become unique sites where one can find accommodation at locations surrounded by olive groves, fields and vineyards.
To choose such and adventure means trying out a different kind of trip. It means discovering the local area, savouring its nature, history, culture and evolution.
A horseback ride during which one can visit the ancient farmsteads is a perfect experience for those who want to rediscover the slow rhythms of nature and retrieve the feeling of liberty.
Discover all the courses you can do while standing in Mon Perin clicking here