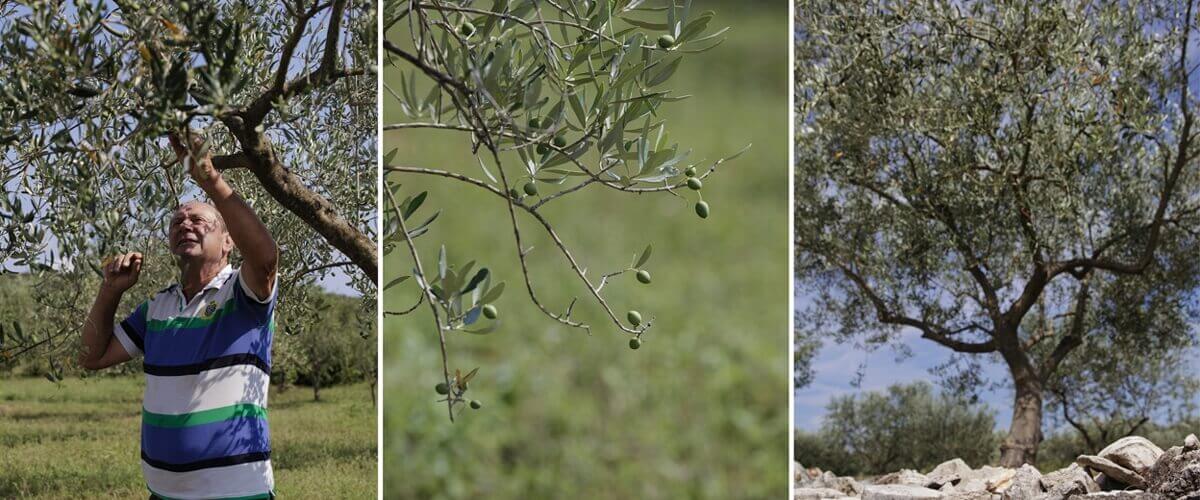 Enjoy an excursion during which you will be able to visit old mills with traditional grindstones; centuries-old oil mills now co-exist with modern processing plants that fully respect the environment. This is yet another special feature of the Bale Valle district.
From the historical point of view the Bale Valle territory has always been strongly characterised by its vineyards and olive groves.
Legend has it that the olive plantations were once so widespread that one could travel along a six-kilometre road between the old village of Bale Valle and the sea without ever descending from the trees.
Historical sources refer to truly ancient agricultural traditions and the presence within the territory of plants over a thousand years old bears witness to such affirmations.
The ancient Romans considered these sites as forming part of an oil-growing paradise. This is moreover testified by the remains – albeit in the form of simple fragments of mosaic decorations – of Roman villas that had adjoining mills and presses.
The discovery of amphoras used for the storage of oil would suggest that the Romans transported the 'green gold' from these distant provinces back to the capital of the empire, where the precious liquid was used to prepare food for the sumptuous and lavish banquets of the patriarchs and rulers of Rome.
So why not start from Porto Colona for a trip along the 'Oil Route'?
A peaceful walk beneath the branches and foliage of centuries-old olive trees will allow you to discover a very old oil mill.
The building that houses the mill is an asset of considerable ethno-anthropological value where one will note a great respect for local traditions underlying the modern technology now adopted for the production of olive oil.
And the final result? An oil among the top ten at world level.
Would you want to miss such an opportunity? We would advise you to visit this site.
There is so much to see at Bale-Valle.