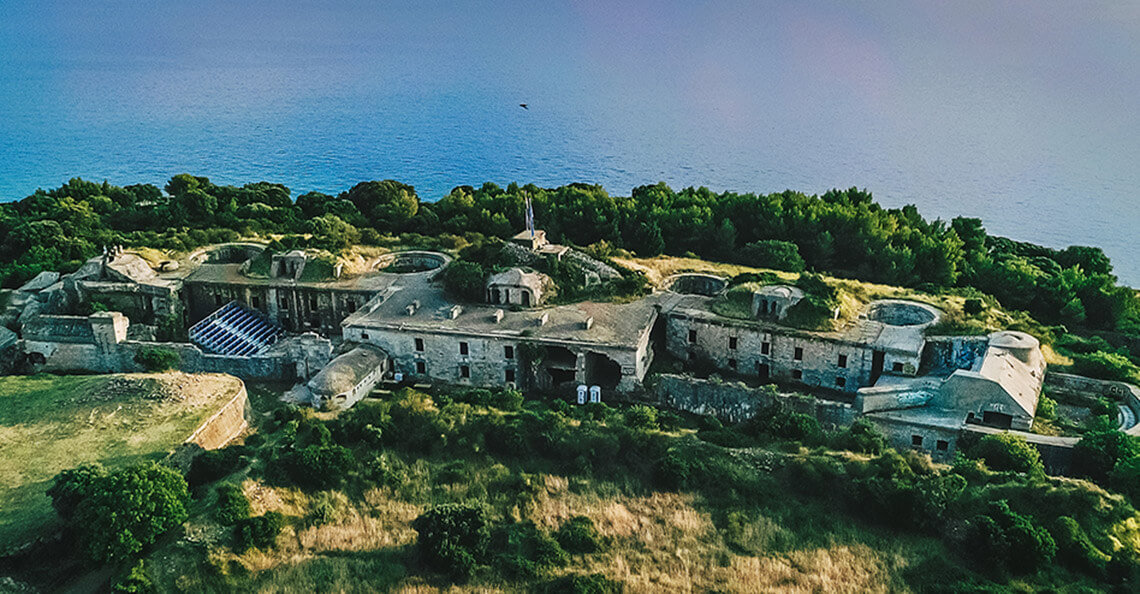 A landmark dating back to 1904..
At Bale-Valle it is certainly worth visiting the old Austro-Hungarian 'Forno' fortress situated between the Mon Perin campsite and the Barbariga tourist area. After a long period of neglect this has now become a site where numerous theatrical and cultural events are held.
Constructed by the Austro-Hungarian navy in 1904, the fort was built according to traditional methods involving the use of stone blocks and the creation of arches in brickwork and reinforced concrete, while the moat was excavated from the underlying rock.
The fortress was one of the strongholds of an external defensive system established to defend Pula against enemy attacks from the sea.
In 1918 it was overtaken by the Italian army and lost its former characteristic appearance on account of the removal of various metallic fittings and equipment and also a series of powerful cannons. Used during the Second World War by the German Armed Forces, in 1945 the Popular Yugoslavian Army of Liberation took control of the site and assigned it to Pula.
The craving for culture.
Among countless adventures to be lived during a visit to the district of Bale-Valle, the Fort Forno castle is an ideal choice; the site allows visitors to become fully immersed in the atmosphere and the history of this area.
Exploring the fortress and its various spaces, visitors will discover that at its highest point the structure offers a splendid view across the nearby Adriatic coast. On very clear days it is possible to see the Brijuni archipelago.
Next time you come to Bale-Valle, visit this site of outstanding value that stands witness to the most recent world conflict. An opportunity not to be missed.
Together with the Municipality of Bale, Mon Perin offers a variety of fascinating opportunities. Explore the whole destination