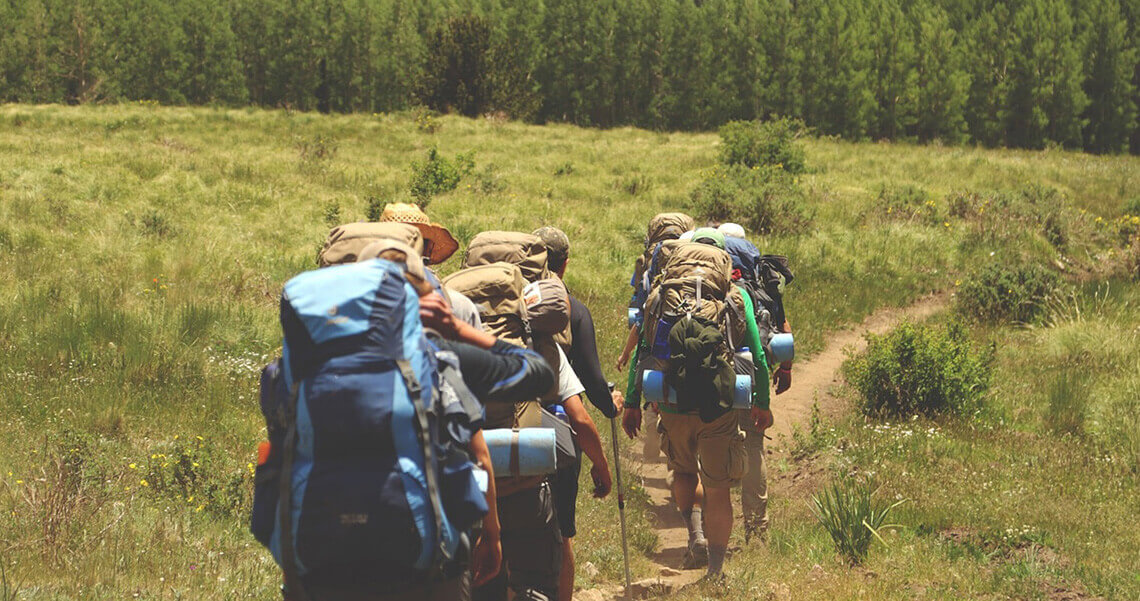 What's the best time for trekking? Obviously, it's when you have a desire to go off and wander about. However, the most important thing is not the period, but the actual track or route that you follow. With its mild climate the Istrian peninsula offers hikers routes where history, nature and traditions coexist.
The route indicators are clearly visible and you just need to follow the signs which indicate the paths you have chosen. If you arrive from Vodnjan (Dignano), after a distance of about 1.5 km by foot, you reach the ruins of Saint Catherine's Church. It stands testimony to the 14th century guardians of language and script. By taking the route up a different hill, you follow a pleasant path with an easy climb alongside dry stone walls (forming part of a UNESCO world-heritage site). Wild asparagus sprouts from beneath the bushes and just a little further on there is a small pond that resembles a swimming pool, but it's actually a tiny reservoir of spring water which the local people simply call the 'fontana' (fountain).
If you continue to follow the route up to the top of the hill, you will find the remains of another church dedicated to Saint Michael. It was built on the ruins of an ancient monastery in 1855 at the behest of a certain Mons. Medellin. The original monastery was probably built between the 7th and 8th centuries, and was referred to for the first time by Pope Alexander III in 1177. The Holy Father visited Istria and noted the presence of the monastery in his writings. According to a particular legend the future ecclesiastical patron of Bale-Valle, Blessed Julian, lived at this monastery from 1328 onwards and died there in 1367.