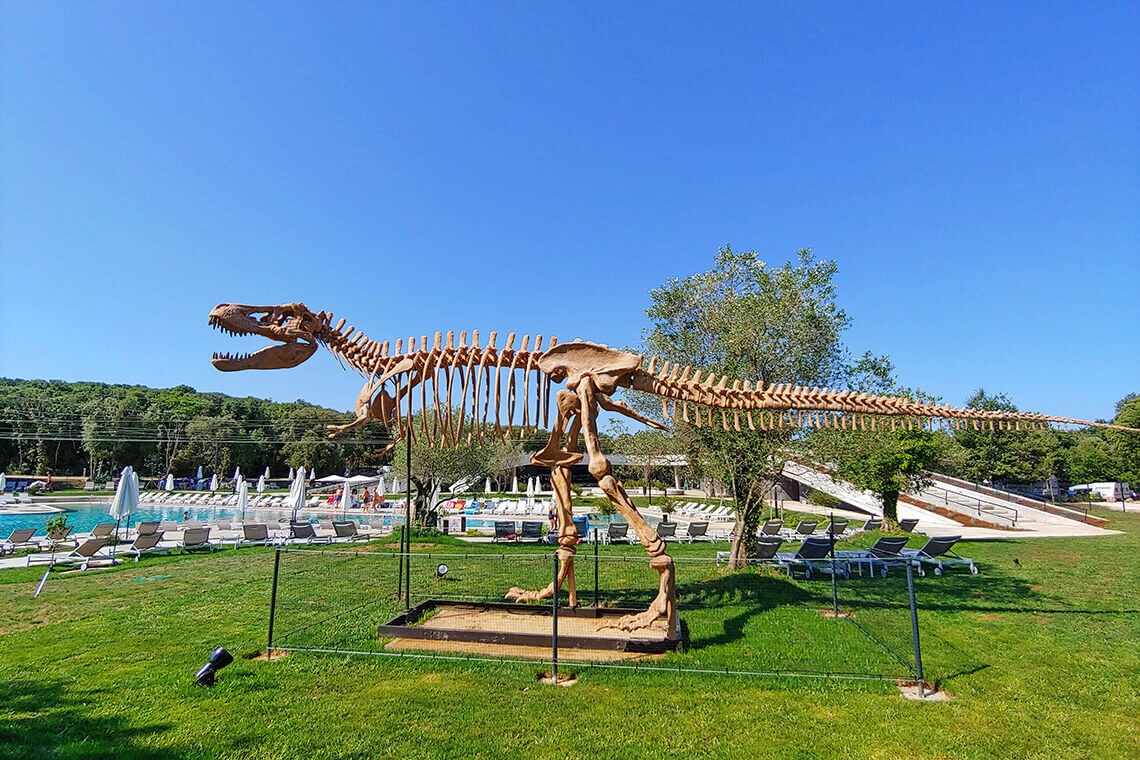 Bale has acquired fame on account of the presence of remains of dinosaurs of 130 million years ago. The discovery of fossils on the seabed in this part of the Adriatic in 1992 was a unique event at world level.
At Bale, you'll be able to see the fascinating remains of these remarkable creatures that ruled the world millions of years ago and get that special feeling when touching their footprints. At the multimedia centre "Ulika", our Museum of Dinosaurs displays the bones of Sauropods, specie that roamed the Earth some 130 million years ago.
After being brought to the surface from the deep-water of the Bay of Colona in 1992, the bones were examined in detail at the laboratories of the Museum of Palaeontology in Monfalcone. The research revealed that at least ten dinosaur species inhabited these areas. Among them is also the Brachiosaurus, one of the largest known dinosaurs, reaching a weight of 30 tons and a length of up to 25 meters.
This amazing discovery of dinosaur remains and the uniqueness of having the only underwater paleontological site of its kind in Europe put Bale on the world list of paleontological sites. That's why at the Mon Perin camping site it's already possible to admire the replica model of a Histriosaurus. This first eight-meter-tall and twenty-metre-long replica is one of the highlights on display at Paleo Park, a large educational theme park where you can retrace history, relax and enjoy shows and animations.
The Paleo Park has been developed to meet the demands of adults with a swimming pool and wellness area, but also to meet the needs of kids. That's why it takes the form of an educational theme park which offers the opportunity to search for the remains of dinosaurs, read all about the history of palaeontology, and admire the life-size dinosaurs.