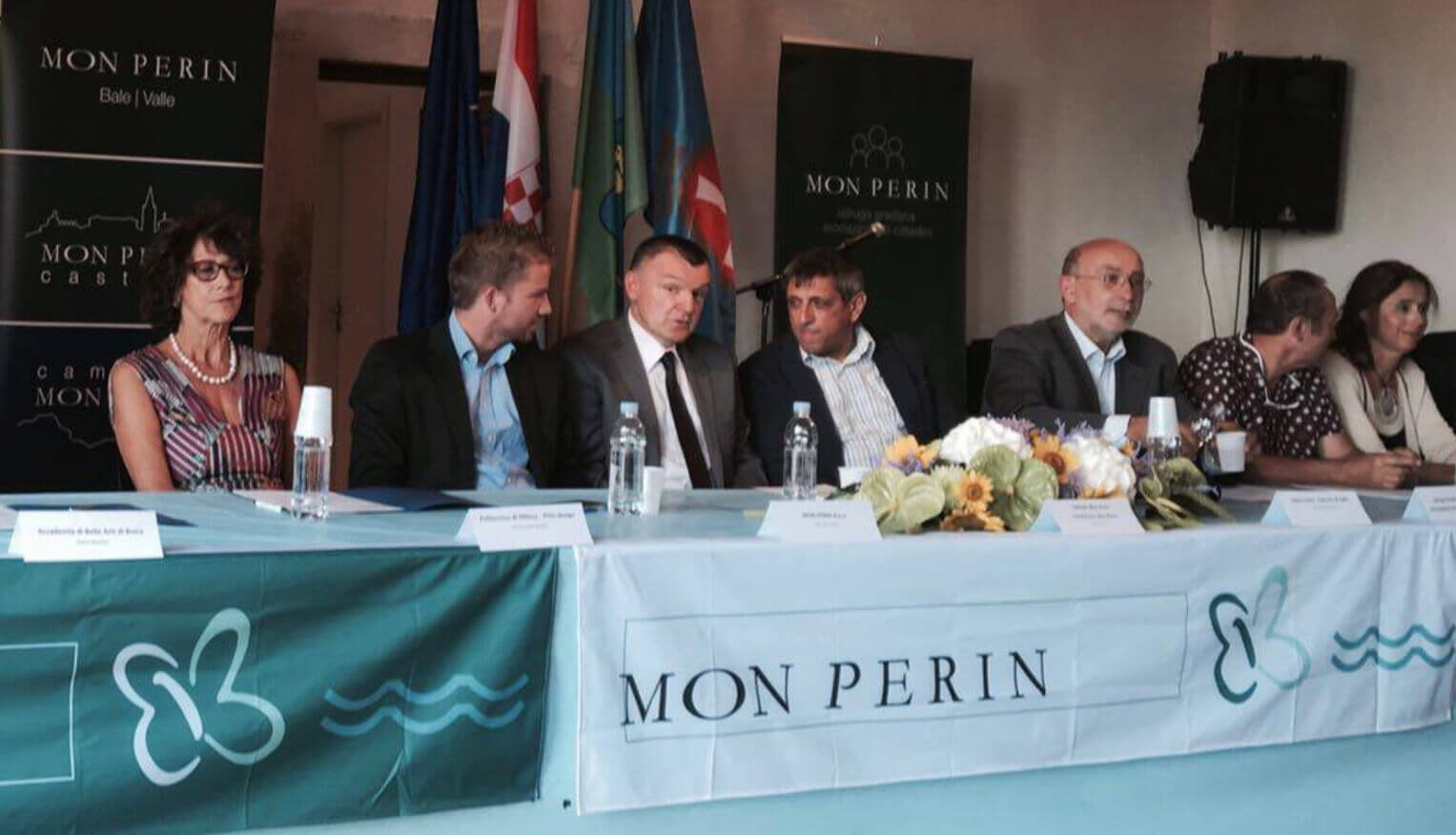 1) A partnership between the Municipality of Bale-Valle and the Mon Perin Foundation regarding the financing of the project "Land for 1 kuna". This project aims to help the younger generations to buy a house and has the final purpose to keep them in our community.
2) A partnership with the POLI.design Consorzio del Politecnico di Milano: the students of the Master in Digital Strategy will work on Mon Perin during their workshops. Some students are already in our camping right now for a BootCamp focused on the User Journey and the Target analysis.
3) A partnership with the IUAV of Venice and the Architecture University of Zagreb for the "Castrum Lab" Project: the students from these two universities will work on the grand and ambitious project of the "scattered hotel", an innovative concept of hospitality. Thanks to this project the entire hamlet of Valle will work both as a hotel and as a town. Work should begin in two years and, at the end of it, the "Scattered Hotel" will offer many job opportunities for Valle's youth.
4) A partnership with the Academies of Fine Arts of Brera, Torino and Bologna: the sculptors from these academies will work on three huge blocks of white stone in order to create three monuments for the "Boulevard of World Genius". The sculptures will represent Galileo Galilei, Gandhi and Christopher Columbus, and will be added to the two sculptures made last year ( Nikola Tesla and Leonardo da Vinci). Students are at work exactly in these days and soon they'll present their sculptures.
5) A partnership with the Academy of Fine Arts of Brera for the project "Open air colors": the painters will create some murals (3×6 meters) about the theme of nature and sport. These murals will be painted on marine plywoods and will be placed in Camping Mon Perin, near the sport area.
6) A partnership with Twig, a digital agency based in Milan that will donate a website to the Municipality of Bale-Valle and to Mon Perin.

This event is very important for the citizens of Bale-Valle because these agreements confirm the great job done up until now and renew the faith in Mon Perin as the right leader for the renaissance of Bale-Valle and Istria.