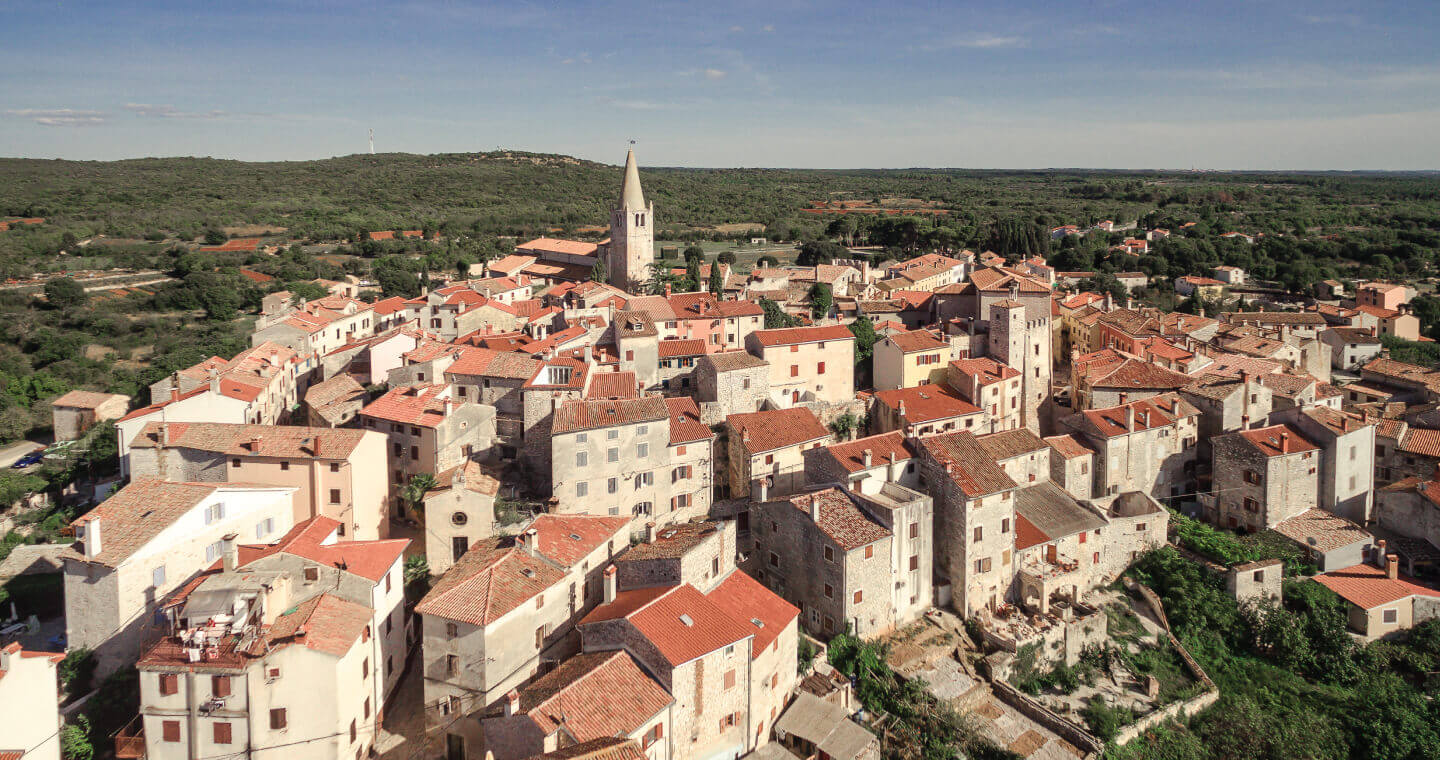 Then, in the 2004, a small group of friends from the same generation decided that the time had come to say 'stop', so they founded a citizens' association called Mon Perin. They did not have a magic formula but only a strong will to do something great for their native village and their families in order to bring about transformation. Their profound aim was to build a better future for their community and for their children.
After that, everything began to change, and in ten years Bale-Valle became one of the most progressive and successful villages in Istria.
People are the key to success; the kind of people who do not care about profits or politics, but only about their neighbours.
This approach led to the village's great renewal; today, it has the lowest unemployment rate in Istria and has become a highly attractive tourist destination.
The association's most ambitious project, still in development, is the "Scattered Hotel". This is an innovative hospitality concept that will turn the village into a human-scale community. The aim is to spread out rooms for rent, integrating them in historic buildings. In this way, the entire hamlet will work together as a hotel and as a community. This project is so innovative that four universities, from Zagreb, Wien, Ljubljana and Venice, are studying Valle and working together to develop it. Work should begin in two years and, at the end of it, the "Scattered Hotel" will offer many job opportunities. This is the final purpose of this project and the path followed by Mon Perin: to provide opportunities for its youth to keep them in their community. Bale-Valle also has a social program to help its citizens, because, like Mon Perin, it considers its people important.
Another flagship for Bale-Valle is Camping Mon Perin. After major investments improving services (with the construction of a new reception, bathrooms, the Porto Bus restaurant, 20 mobile homes, a children's play area, an aqua park and a fresh market), the camping has earned two more stars, becoming a four-star camp ground for the 2015/2016 season. It even has a little train linking Bale-Valle to the camp ground. And the improvements continue with plans to build two swimming pools (indoor and outdoor), a fitness centre and spa, a hair salon and a new bar!
For all these reasons, Bale-Valle is the ideal place for high-level tourism. It's a place where everyone can experience unique and magical Istrian hospitality and beauty, take part in our culture and enjoy the flavours of our land. The combination of our citizens' big hearts and the magnificence of our attractions make Bale-Valle the place to go, to spend immersive, fun and constructive holidays.