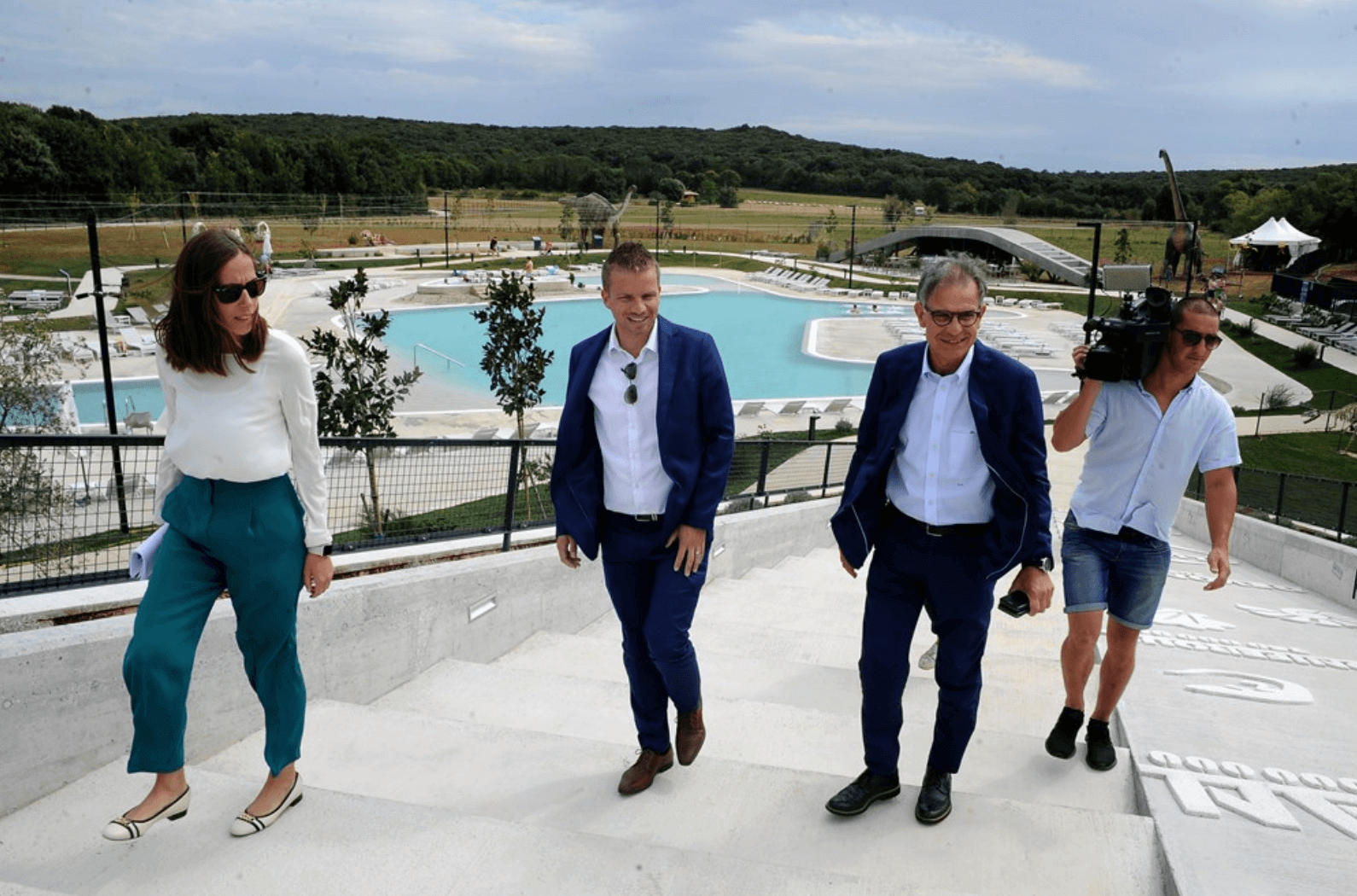 06.09.2019 16:23 | By Nina ORLOVIĆ RADIĆ
Thanks to permanent investment this campsite has achieved great results and is among the three best campsites in Croatia
The Croatian Tourism Minister Gari Cappelli paid a visit to Bale's Mon Perin Campsite, which achieved more and even better results this compared to last year's season, despite the fears over a bad camping season due to adverse weather conditions. Massimo Piutti, President of the Mon Perin Company's Management Board, said the company achieved an increase in overnight stays of eight percent.
– It is through permanent investment that this campsite managed to achieve excellent results and thus ranks among Croatia's top three campsites – said Croatia's Tourism Minister Cappelli after visiting the campsite and added that Bale's Mon Perin is an excellent example of how a higher and high quality of services and accommodation is of crucial importance.
– Mon Perin Campsite serves as a good example to show that we were right about the main goal we set to ourselves and which is "value for money". Such facilities will not only thrive, but will keep on achieving excellent business results, said the minister.
Following on the last year's investment of 25 million kuna aimed at improving the quality and the infrastructure of the Mon Perin Campsite (development of Paleo Park, a swimming-pool themed park, and purchase of modern mobile homes), Mon Perin is not resting on its laurels.
In the words of Massimo Piutti, Mon Perin's Management Board President, a new investment injection of ten million kuna will follow to further increase the quality of the campsite's services and landscaping. Moreover, as of today, Mon Perin has reached 265 thousand tourist nights, and the forecasts in terms of post-season tourist arrivals for September are excellent.