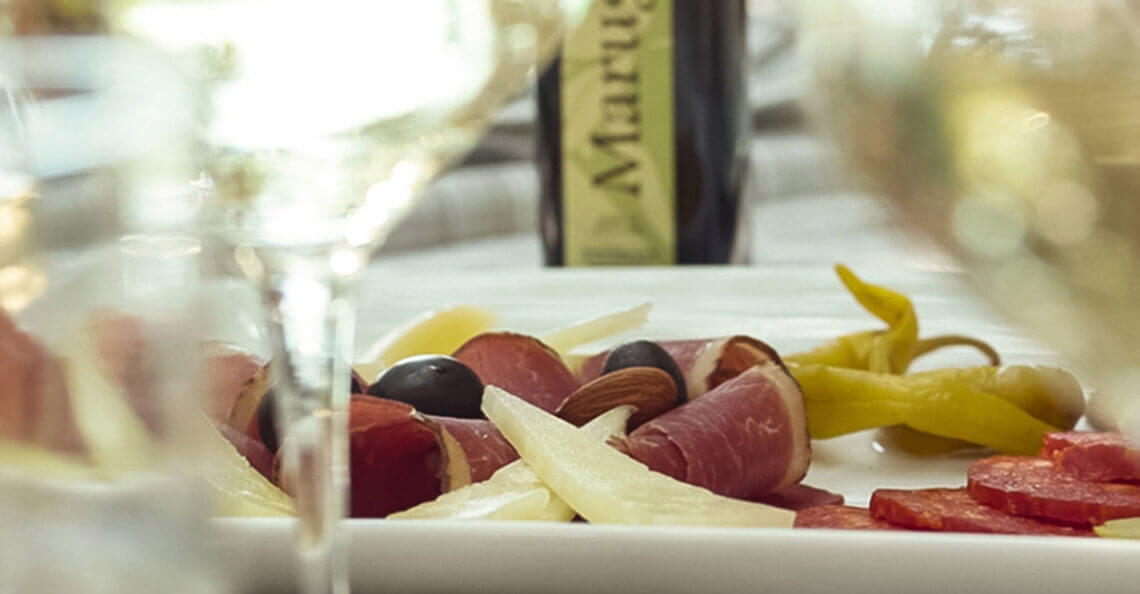 Welcome to the land where the EXTRA-VIRGIN OLIVE oil is the result of the quality of the "Busa" cultivar, where a glass of Merlot-Punta Greca red wine conveys a moment of timeless pleasure, and where the goat cheese is a pleasant accompaniment to bread.
Yes, you are at Bale right now and you have ventured out along the wine, oil and cheese route. Here you can lose yourself in genuine flavours.
Hospitality and tradition.
The local inhabitants have been able to convey to visitors the rural traditions and continue to do so, with pride. For the inhabitants of Bale, everything comes spontaneously and for those who visit Bale, it becomes a place to come back to as soon as possible.
Every year, local traditions are carried on with planting of new olive trees and the cultivation of local vines. The goats have been dominant residents of the areas of woodland undergrowth for centuries. The goats' milk used to make the cheese is simply sublime, and indeed the goat has become one of the symbols of Bale. The past exists alongside the present and the ancient rural activities are thus perpetuated through the application of modern agricultural methods capable of enhancing and valorising the tastes and fragrances of past eras.
Guided by fragrances.
You do not require the use of any GPS navigation systems to find the wine, oil and cheese routes. The exceptional fragrances themselves will draw you to those places where you can taste these products. The restaurants and cellars located along the streets of Bale will make you feel like a local, not a tourist.
We're looking forward to making you enjoy an experience you will want to repeat.