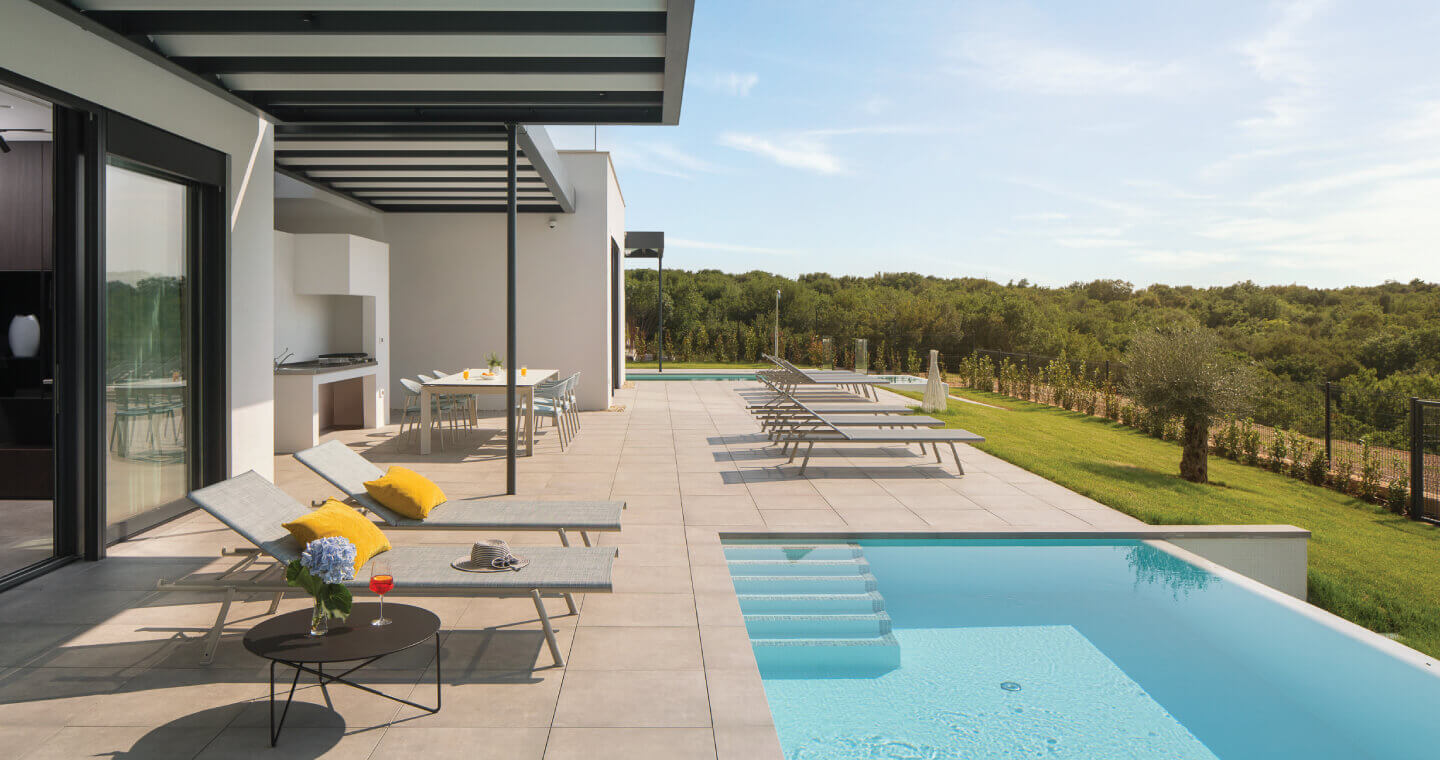 In recent years, especially at the seaside resorts, the need to convert large housing structures into B&B units, villas or guest houses has become increasingly widespread. Old buildings are transformed into functional spaces and used with the more modern surrounding edifices. Respect for nature and the environment is always ensured, while the structures present decorative fittings and accessories with modern designs.
Until the 19th century Bale Valle formed part of the Venetian Republic and subsequently passed under the control of the Austro-Hungarian empire. In this medieval town the new 'scattered hotel' (Ital.: albergo diffuso, a 'spread-out, multi-building hotel') project aims to create a location where visitors may easily interact with the environment and also appreciate local architectural traditions. The structures offer a very elegant, rigorous setting and facilities. Spread out across the historic centre and situated in the surrounding districts, the hotel comprises a hall with a reception area, the Castrum (Lat. 'fortification') agency and rooms, apartments and independent villas, all of which have their own terrace. A small local train links the medieval village to the Bale coastline.
In the guest-accommodation units the presence of sunlight is carefully exploited, materials used are typical of the area and a form of continuity exists between open and closed spaces. These essential characteristics produce a specific and characteristic setting, and the villas and houses reflect the surrounding scenario, reproducing local colours and fragrances.
Each independent villa has an indoor or outdoor swimming pool of the infinity-edge type. The pools are often surrounded by elements that enhance its presence as the highlight of the entire villa, creating a place perfectly suited to relaxing. The patio, the solarium or the garden provide ideal settings where this type of accommodation may be fully enjoyed.
The multi-building hotel presents features which may be traced back to traditional environments and is designed in a manner whereby it conforms with criteria referred to in most modern settings.
Discover the magnificent rooms and spaces in a medieval town, where tradition and modern design are combined. See all the accommodation of the town and countryside